Int'l Cooperation
Vietnam attends The 23rd International Meeting of Mine Action National Directors and UN Advisers (NDM-UN23)
(26/02/20 09:50)
From February 10 to February 14, 2020 in Geneva, Switzerland, the 23rd International Meeting of Mine Action National Directors and United Nations Advisers (NDM-UN 23) took place. The Vietnamese delegation attending the event includes Colonel, Dr. Nguyen Hanh Phuc, VNMAC Deputy Director General and representatives of relevant agencies and non-governmental organizations in post-war remediation field.
NDM-UN is the annual meeting where mine action stakeholders meet to exchange information and seek partnerships for UXO clearance in each country. The participation in this event is significant to countries, including Vietnam.
Vietnam voiced its desire to strengthen cooperation with other countries and international organizations while offering best practices and lessons in post-war UXO consequence settlement. International organizations showed their interest in the post-war UXO consequence settlement in Viet Nam and had bilateral contacts with representatives of the Geneva International Centre for Humanitarian Demining (GICHD), Office of Weapons Removal and Abatement in the U.S. State Department's Bureau of Political-Military Affairs (PM/WRA) and U.S. Embassy in Viet Nam, the UK's Department for International Development (DFID), Mine Action Review, and delegations  of Norwegian People's Aid (NPA) at its Norwegian headquarters, and Mines Advisory Group (MAG) at its British headquarters.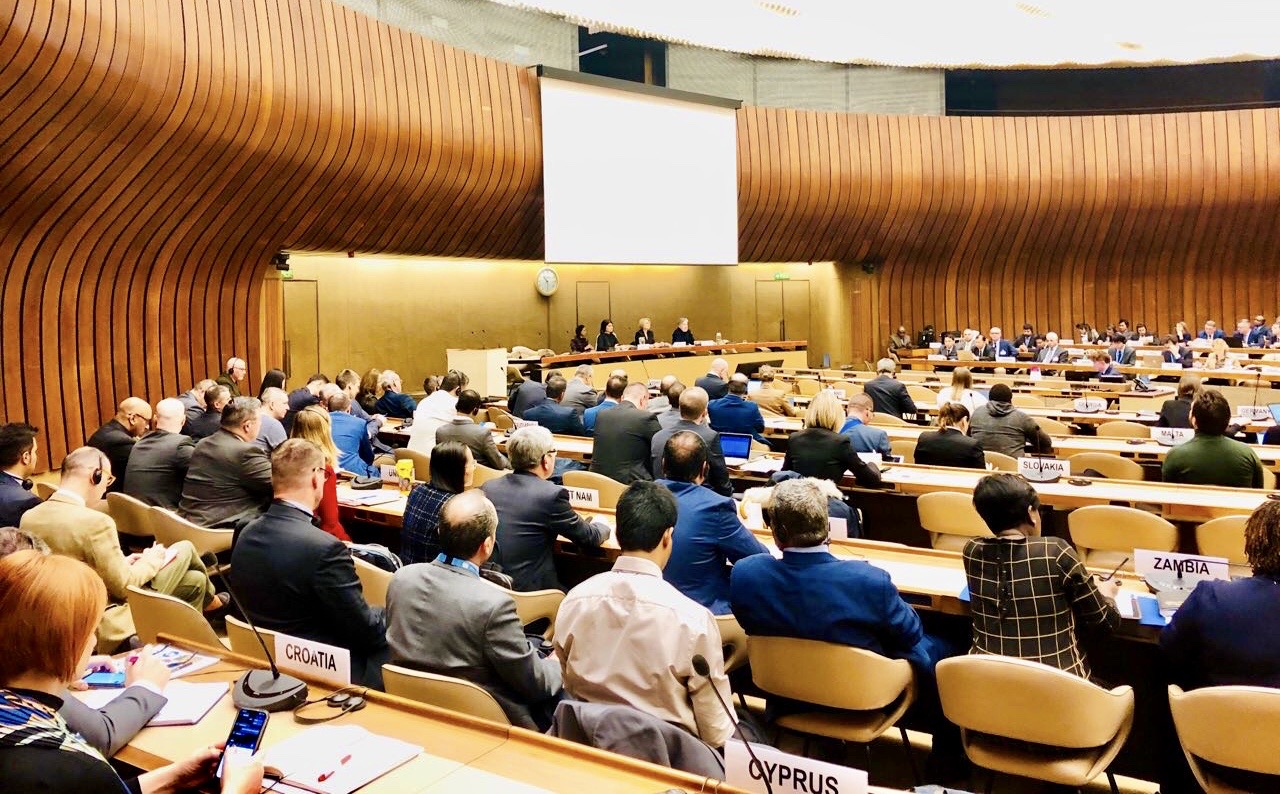 The Vietnamese working delegation exchanged information about UXO contamination situation and post-war mine action in Viet Nam over the past time (including the National Mine Action Programme for 2010-2025 and outstanding results in mine action in 2019). The delegation also introduced Decree and Circular on the management and implementation of post-war UXO consequence settlement issued by the Vietnamese Government and MND, demonstrating the efforts of the Vietnamese Government in post-war UXO settlement.
The delegation also briefed on international cooperation in post-war UXO consequence settlement in Viet Nam, emphasizing supports of the governments of the U.S., RoK, and Japan, international organizations, and non-governmental organizations.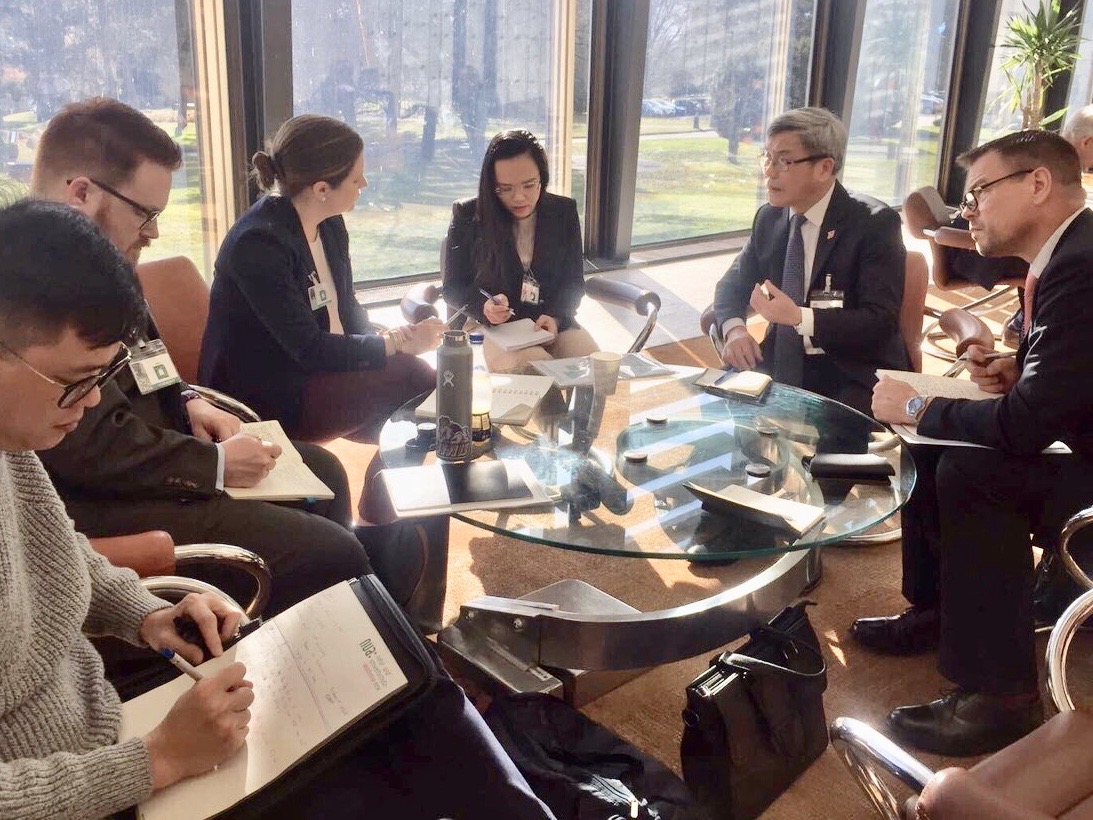 Specific discussions centered on the implementation of the ongoing projects in Viet Nam run by VNMAC, including the technical survey project's second phase, MORE project, technical advisory assistance and quality management staff training projects, supplementation and amendment of national standards and newly launched projects on information management, and proposals for UXO remediation work in Viet Nam, such as building a training center and improving training work, providing equipment, opening workshops, and supporting in mass dissemination, research and manufacture of UXO detection equipment in support of mine action organizations.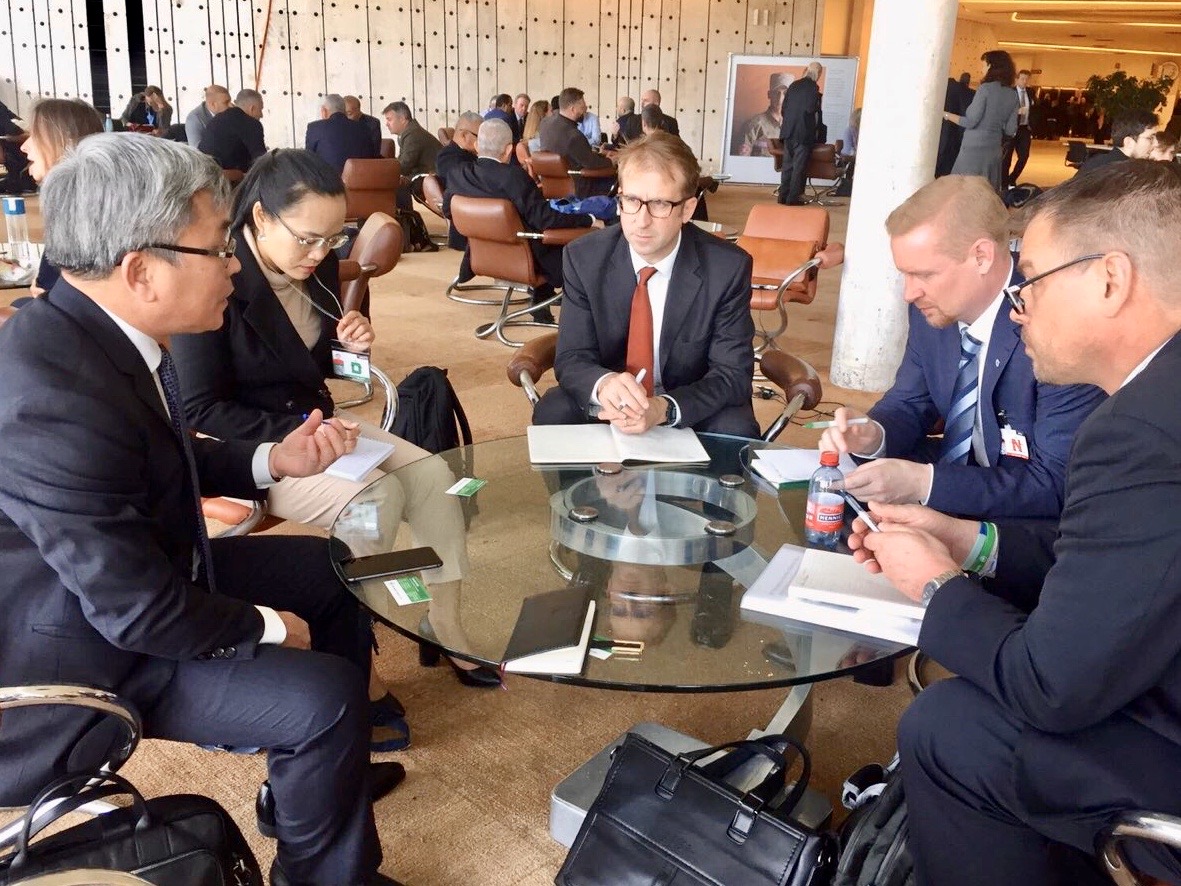 Representatives of several international organizations exchanged views on the completion of legal corridor, GICHD's 2020 Training Programs for countries, participation in international conventions on cluster munitions and anti-personnel mine ban. They highly appreciated Viet Nam's mine action results in 2019 and looked forward to further promoting the MAPG's operations, and updating and announcing the amount of area cleared of UXO. They asked to increase transparency and mobilization of international resources while seeking more related information for the consideration of increasing aids for mine survey and clearance activities in Quang Binh province through international non-governmental organizations. Representative of WRA announced that in 2020, the U.S. government will increase support for UXO clearance activities through NPA and MAG in Quang Binh province.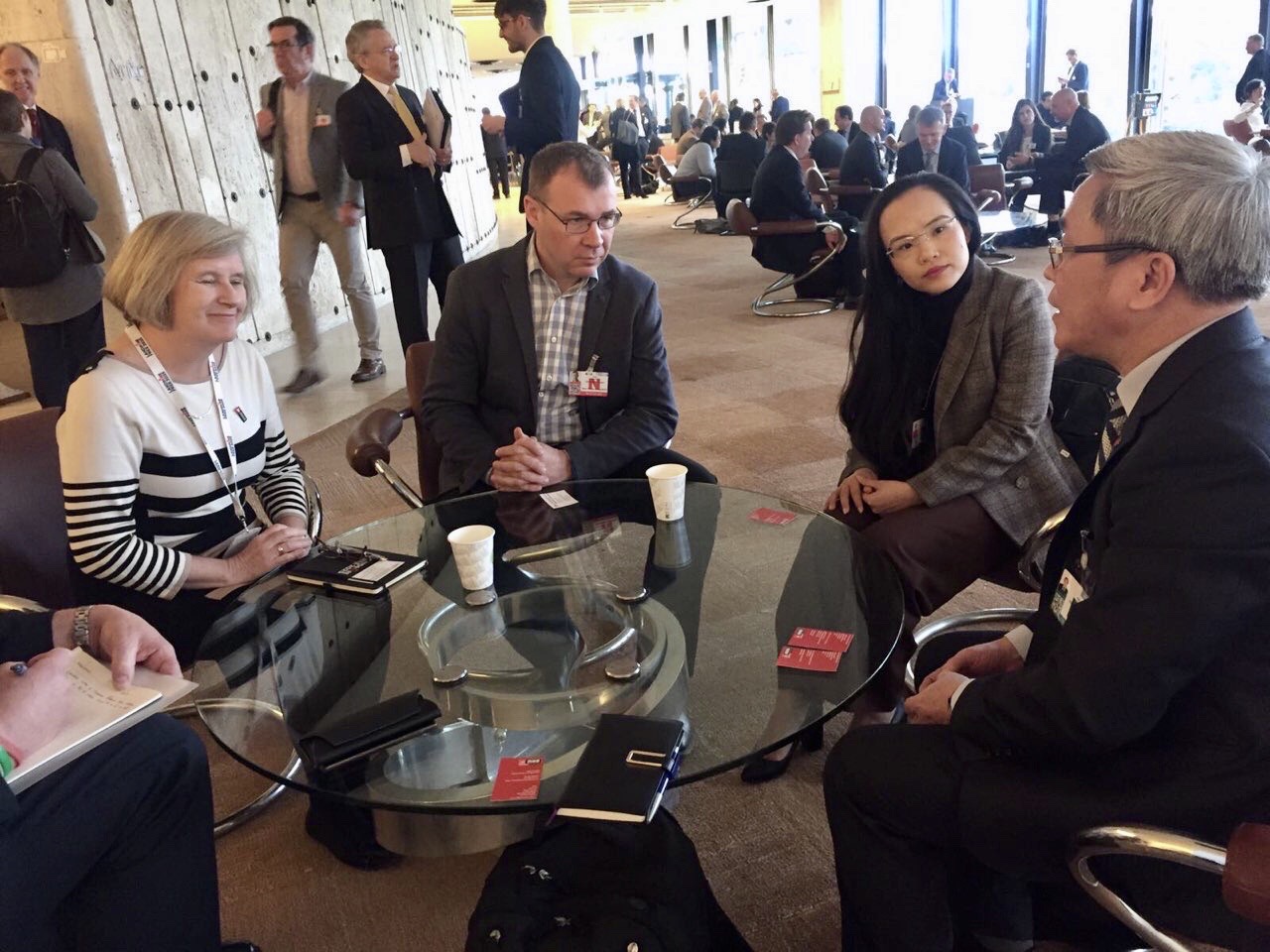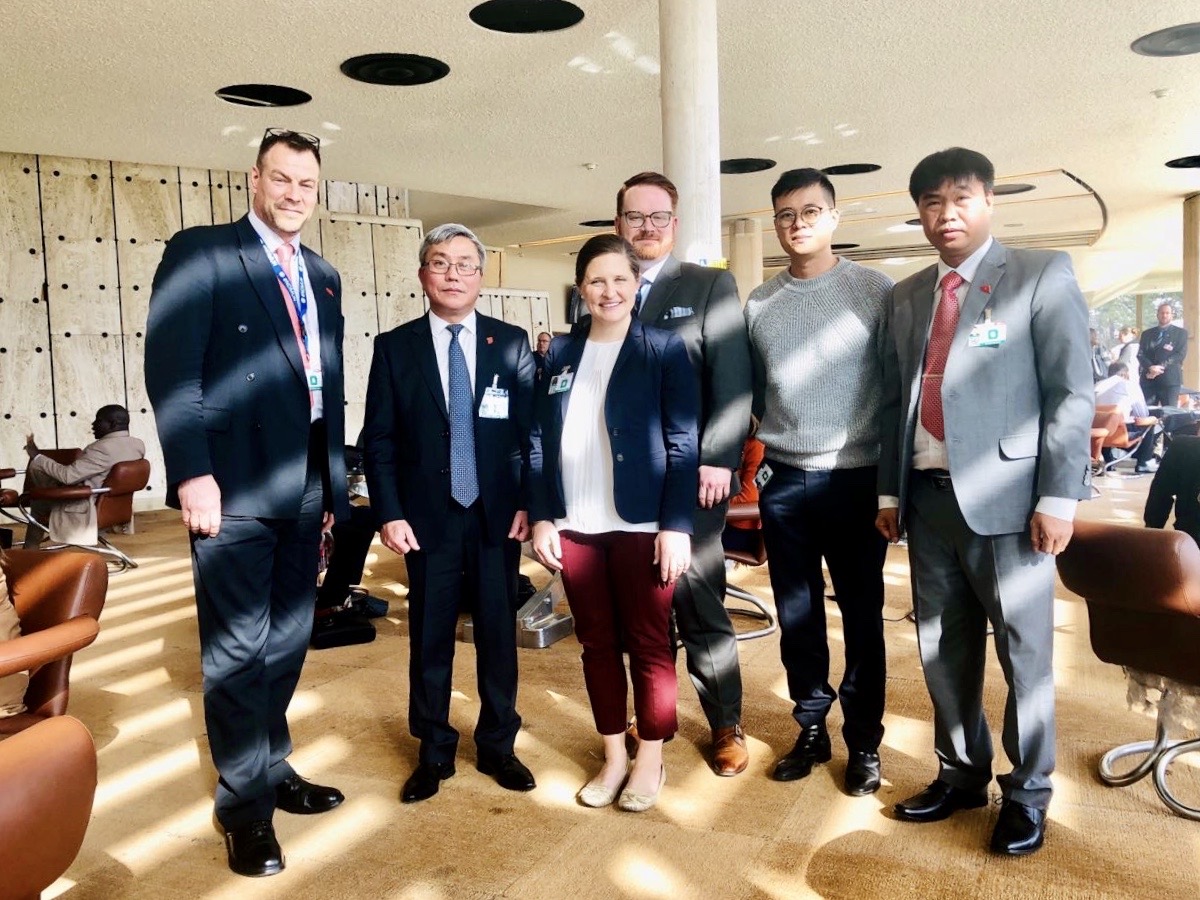 Vietnamese delegation works with international organizations on the sidelines of the meeting.
Reported by Ngoc Thuy (VNMAC)